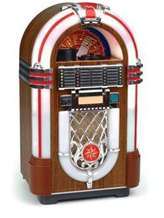 "This Is The Country I Love"
is a patriotic,

Doo-Wop

song, combining my love of country with my love of the
Doo-Wop
style.
This song is dedicated to
all veterans of the Vietnam War era
who, like me, are all
Baby-Boomers
and thus grew up listening to early Rock-n-Roll and
Doo-Wop.
Click
here
to download "This Is The Country I Love" from the "My America, Vol.1"
CD.

To rate my new song,
"This Is The Country I Love":
1. Adjust the volume at the right side of the

mp3

player below and right.

2. Rate the song in the block below and left. Click on your rating and then click on the "Vote Now!" square to register your vote.

3. To see how others rated, click on
"View Stats"
below and left.

4. When finished listening, turn off the mp3 player
(click the two white vertical bars)
and then turn the site-wide player back on in the bottom left of your screen.