How about a hand! !!!!    ...and your support!

On Monday, Nov. 12, 2007 The Golden Corral Restaurant, 8696 Brookpark Rd, Cleveland, Oh, 44129, (216)635-0878, Bruce Antolovic, General Manager, served a free meal to 1,100 veterans!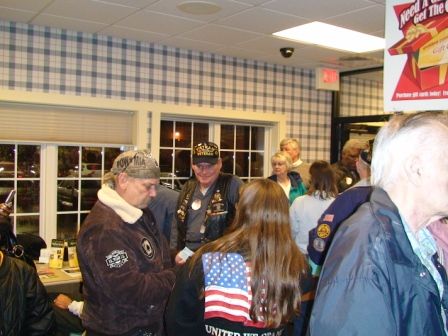 What a turnout and how appreciative they all were!  Literally standing in the rain in a line the length of the parking lot. Bruce and his fine staff did an incredible job of servicing everyone with patience and understanding. They are to be commended with honors and supported with our business!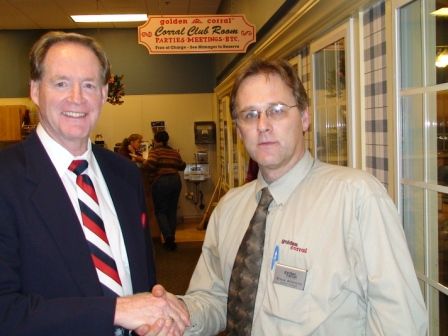 Please spread the word about this fine 
restaurant.  By the way, this a national program for all Golden Corral restaurants.  Let's show them how very much we appreciate their patriotism.  Great food, great service, very reasonable prices, etc. Please, please stop in, have a meal with the family and let them know they came through with flying colors. 

The "Let Freedom Sing" Radio Hour 1420 AM men were there.  John Rodda, Kenny Anderson and yours truly, Jimmy Flynn were on hand signing up listeners to the program and registering them for $25.00 Golden Corral gift certificates to be awarded to selected veterans who listen to the program on Sunday nights from 8 to 9 PM on WHK 1420 AM. Click here for pictures of this event on PHOTOS PAGE.